We can set up your WooCommerce store, giving you the ability to control products, customers, categories and sales orders inside MYOB Advanced.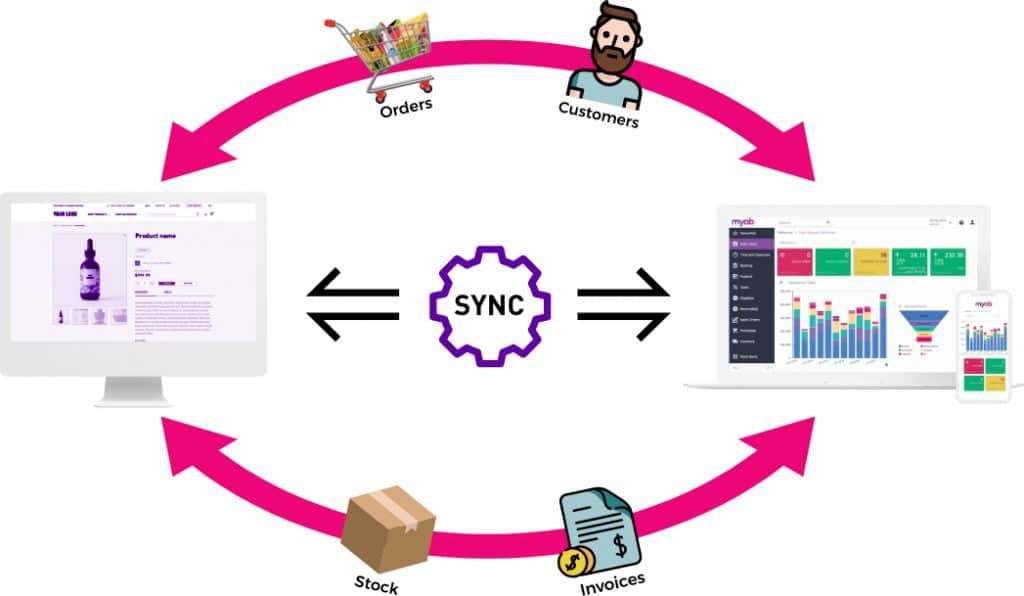 Create sales categories and assigned sales categories to stock items in MYOB Advanced. Our system will bring across the changes to WooCommerce, updating product categories and assigned products to the product categories.
Live, Stock Item Sync from MYOB Advanced
to WooCommerce
Completely manage your product inside MYOB Advanced, we can do the rest to ensure all fields are connected while maintaining the look of your page.
TITLE
DESCRIPTION
STOCK LEVELS
SALES
CATEGORIES
FILES
IMAGES
ATTRIBUTES
PRICE
SPECIAL PRICE

Sync Sales Orders and Payments
Send sales orders from WooCommerce into MYOB Advanced, including payment information from your payment method. Once you have fulfilled the sales order, our system will update the WooCommerce status to complete.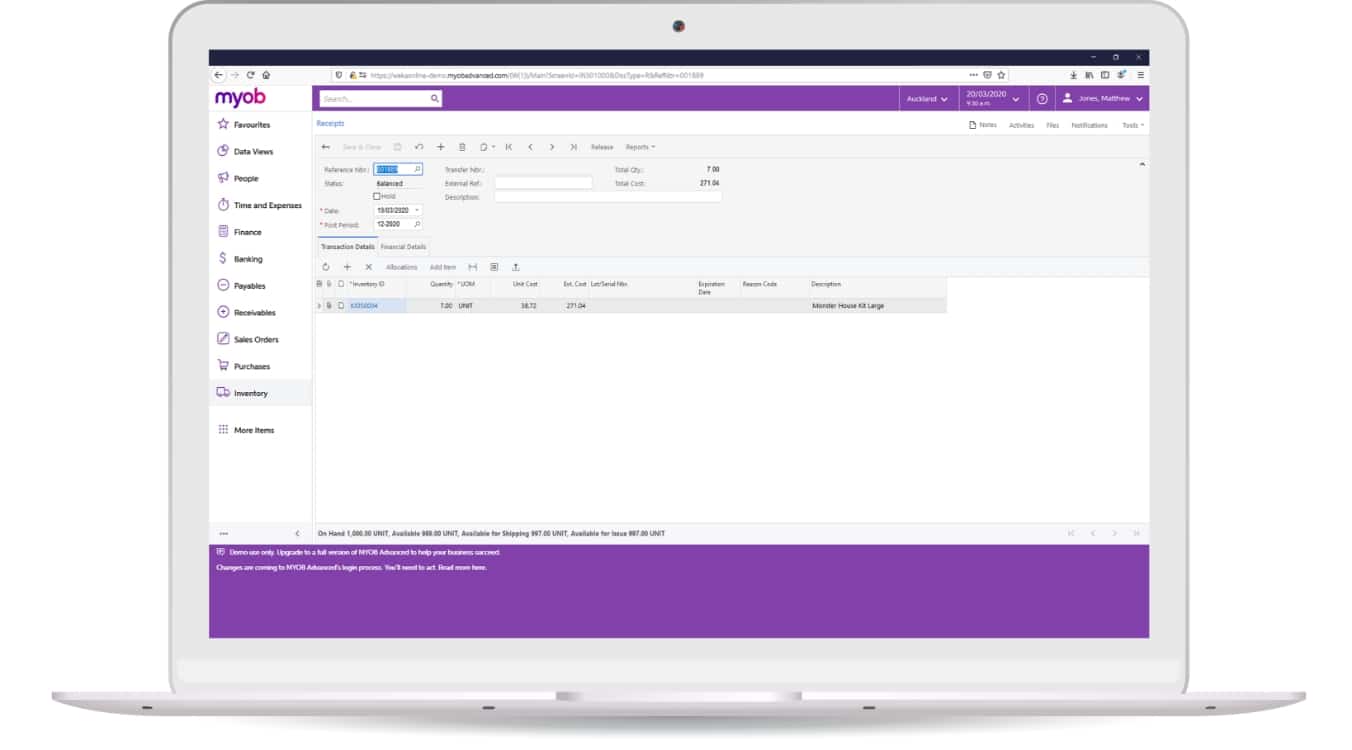 Sync Customer Information
Keep customer information updated in both MYOB Advanced and WooCommerce. Our connector works both ways, to ensure you are working from one source of truth.
Sync between Mail Chimp and MYOB Advanced
Keep your mail list up to date in both MYOB Advanced and MailChimp. Built into the standard package is a connector between both MailChimp and MYOB Advanced.
1. Customer Sales Prices 2. Variable Products 3. Bundled Products
4. Sales Invoices 5. Quotes and Business Opportunities 6. Support Tickets
Have you got a question about one of our products?
Fill out this form and we will be in touch to discuss your requirements.